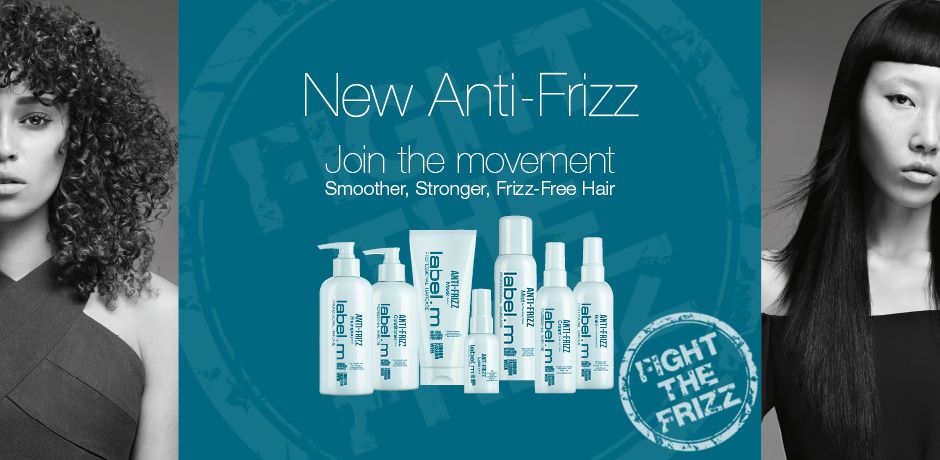 Join The Movement
Fight the Frizz with the newest addition to the label.m family – the Anti-Frizz collection. Created by professionals, the high performance formulations with naturally derived ingredients that work together to target unwanted, frizzy hair. With unique ingredients such as Green Mandarin Extract to moisturise and refresh, and Baobab Seed Extract to leave you with the long-lasting hydration. Frizz is now a thing of the past.


Explore The Anti-Frizz Range
Targeted Solutions for all hair types
Control your frizz with the first high performance system by label.m professional haircare. With a complete, targeted formula, we have the perfect anti-frizz bundles for normal, coarse and fine hair.
Technology


The label.m Anti-Frizz range is specifically designed to replenish moisture and help correct hair damage by smoothing and sealing the cuticle for a water-proof, strengthening and long-lasting frizz free result. Using organic ingredients found in the Mediterranean Fruit Complex and the Tree of Life Complex to tame your unwanted frizz.